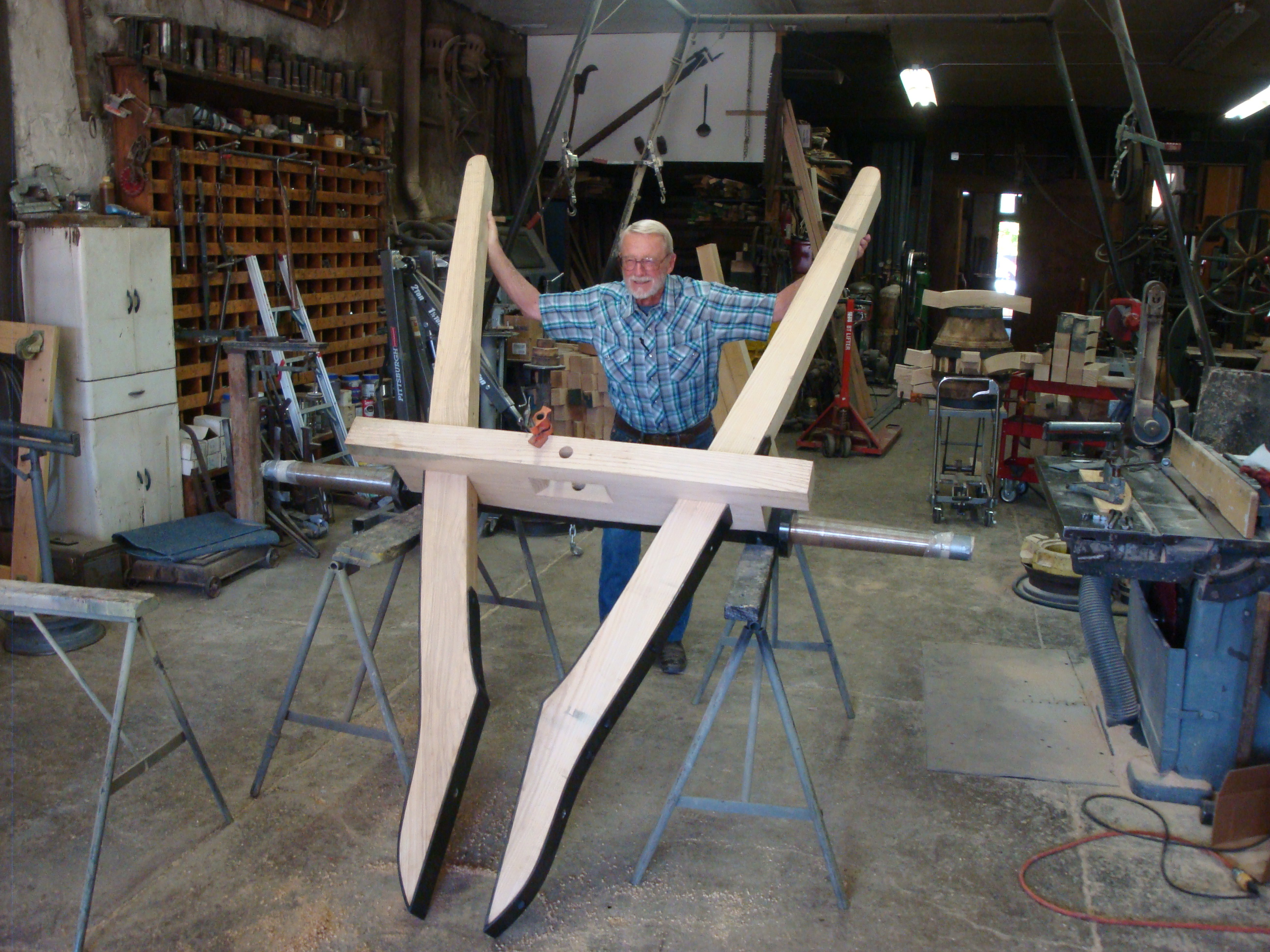 20 Mule Team Borax – grandson
Monday morning, June 13th, started out as just another day answering the phone and working on the 20 Mule Team Borax wagons.  Then in walks a quiet, elderly gentleman and his wife and introduces himself as, "I'm the grandson of Borax Smith."  As it turned out, Steve Beck and his wife Terry were on a trip celebrating their 50th wedding anniversary and had the coach shop on their itinerary.  
I had heard mention that there was a grandson that still had an interest in the Borax history, so it was quite a delight to have them walk in to check the progress of the wagons. 
Steve mentioned that he was now 77 years young and commented that I was one of the few that didn't question his statement of being a grandson instead of a great grandson.  Evidently there was a wife later in life of Francis Marion Smith, who became known as Borax Smith, of whom Steve was in the lineage of.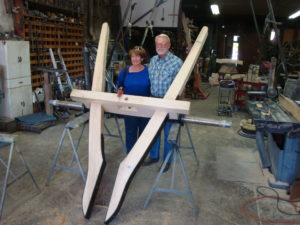 We had a very nice time touring the shop, showing and explaining where we are in the project, i.e. hubs, spokes, felloes, irons, and axle assembling.  I had just completed assembling the axle hounds to the axle caps so I requested if we could have a picture of them with the front gear, to which they graciously consented.  
Steve and Terry operate The Rotten Apple Ranch in Sebastopol, CA.  While Steve has had the pleasure of riding in the 20 Mule  Team Borax wagons now being pulled by Bobby Tanner in a previous Rose Parade, it only heightens his anticipation for his next ride, in the new wagons.
Thank you, Steve & Terry for stopping by.  It was a pleasure being able to meet with you and we are looking forward to meeting again, perhaps to a ride together in the Rose Bowl Parade.  
Many Thanks,
Dave & Diane